Description
Having 4 towers namely Audrey, Bridgitte, Marilyn and Sophia, MPlace South Triangle has a total area of 9,749.70 sqm. and 3, 437 total number of units. Tower A which is Audrey has 827 units. Tower B / Bridgitte Tower has 912 units and Marilyn / Tower C has 778 units. Sophia Tower which is the Tower D has 920 units.
This High-class Structure is situated in Panay Avenue, South Triangle, Quezon City – right next to the big stars as your neighborhood would be ABS-CBN and GMA Network. Aside from this, transportation is so easy with its 24/7 access around the vicinity plus it is near Quezon-Avenue MRT Station. Find the convenience through the retails shops and service stores. Food fanatics can delight themselves with the dining strips and restaurants and enjoy nightlife in Bars in Timog. Pamper and reward yourselves after the busy workweek as there are several salons, massage and spa centers all over the place. Schools, churches and hospitals are also within the vicinity such as St. Paul the Apostle Church, St. Mary's College and St. Luke's Medical Center. Several BPO centers and Offices are just a few blocks away from M Place so it is also a suitable place to live in.
If its living right next to the big stars that you've always wanted, then SMDC MPlace South Triangle is just the place for you. Right along Mother Ignacia Street and Panay Avenue, South Triangle in Quezon City, within the vicinity are two of the biggest media giants in the Philippines. And public transit is a breeze, with SMDC MPlace being only a few minutes away from the Quezon Avenue MRT station, perfect for single individuals, couple or family who thrives in the Quezon City area. And with Hollywood as this development's main theme; eyes are sure to pop at the glitz and glamour that will greet you at the door.
SMDC, M Place Residences, Condo for Sale in South Triangle, Quezon City, Philippines. For price list, model house, floor plans, payment terms, CHAT LIVE with an agent 24×7. If you're looking to find SMDC, M Place Residences for Sale, then check here first. We have full details of SMDC, M Place Residences for Sale updated regularly. Everything you need to know about SMDC, M Place Residences Condo buying process, broken down into stages. Includes selecting a unit, choosing a payment plan and buying your dream home at the right price.
Vicinity Map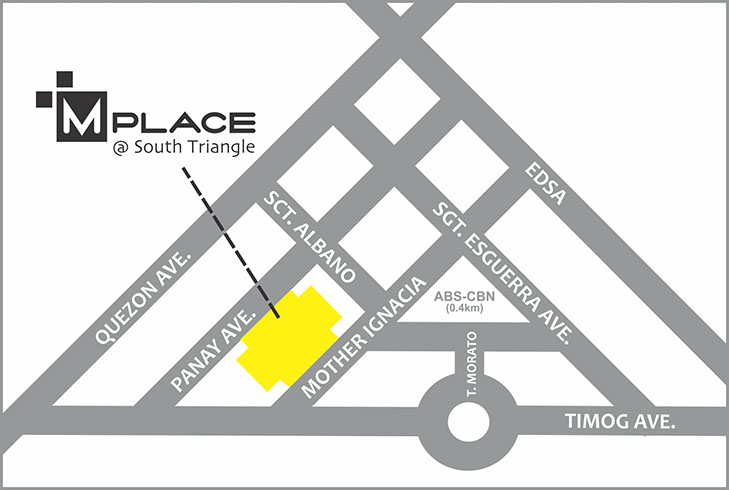 Site Development Plan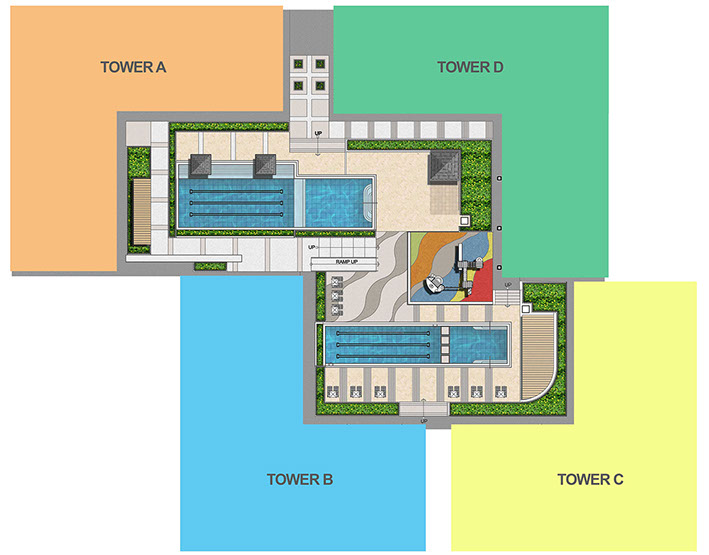 Additional Details
Project Location

Panay Avenue, South Triangle, Quezon City

Turnover Date

Ready to Move-in

Unit Sizes

15.65 SQM to 42.7 SQM

Price Range

PHP 1.8 M PHP 3.3 M